Along with the best tree surgeon services, including site clearing, tree trimming and stump grinding, W. Monaghan's Tree Services also has experience in removing mature cumbersome trees by crane providing for efficiency, safety and minimal impact to grounds and property. We work with both residential and commercial customers.
Tree removals by crane are performed to eliminate dead and dying trees and those that have become hazardous and cannot be mitigated by other accepted practices. Removals are also done to eliminate competing trees so the remaining vegetation has more light and space to develop. Some trees are also removed to allow for construction on your home, and to provide clearances with those structures.
Traditional tree removal methods are often labor intensive and time consuming. When a crane is used in the process, it greatly reduces the amount of time that it takes to remove the tree and also decreases the impact of your landscape as large limbs and branches can be easily lowered by the crane and placed wherever is most suitable.
REQUEST OUT SERVICES
Call us today on +353 87 3264110 or simply use our contact us form if you would like to set up a no obligation consultation, to find out more about our professional tree care services.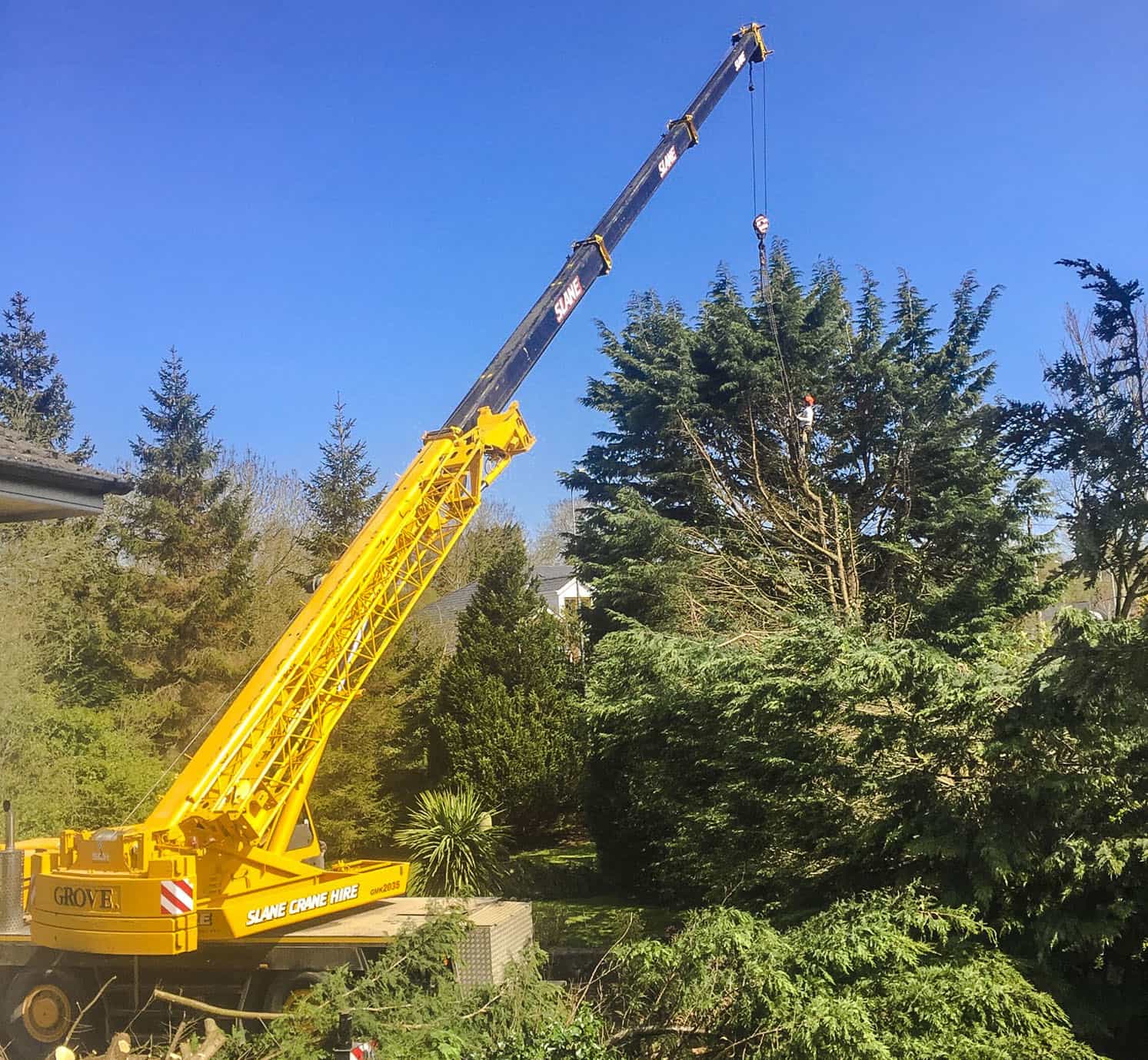 Areas Covered
  Meath
  Dublin
  Westmeath
  Louth
  Kildare
  Offaly
We have worked on projects all across Ireland. If you would like to request our services and don't see your county listed above, get in touch with us to discuss your project.