Where trees and hedges are removed, stump grinding may be required to make way for new planting and for getting rid of unsightly stumps. W. Monaghan's Tree Services can handle any size and quantity of tree-stumps and we can reach them in difficult and tight areas. We have narrow access and large stump grinders to take out any size tree stump.
Keep in mind that tree stumps should be removed promptly, as tree stumps are a common breeding ground for destructive termites. In addition, roots from tree stumps can grow and damage property foundations, and other cement areas.
When you hire W. Monaghan's Tree Services for stump grinding you can expect an operation with careful regard for safety. Our experience and professional equipment pair to ensure there will be no damage to your house and property. We take pride in our quality work and immaculate clean-up. We work with both residential and commercial customers.
REQUEST OUR SERVICES
Our tree surgeons not only fell and remove trees we also provide a wide range of tree surgery services. Call us today on +353 87 3264110 or simply use our contact us form if you would like to set up a no obligation consultation, to find out more about our professional tree care services.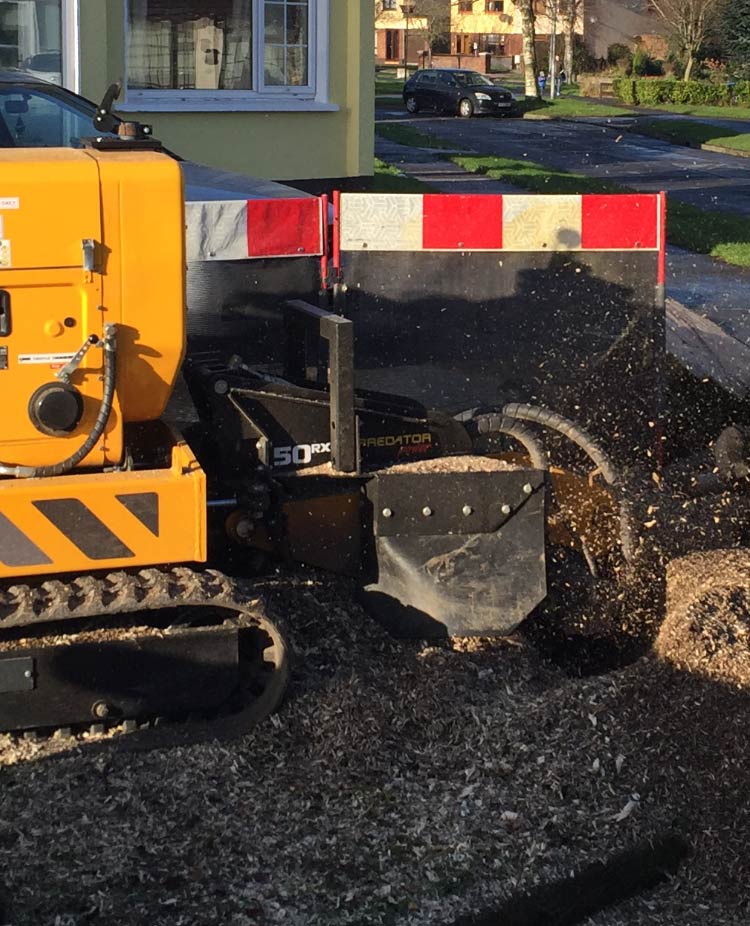 Areas Covered
  Meath
  Dublin
  Westmeath
  Louth
  Kildare
  Offaly
We have worked on projects all across Ireland. If you would like to request our services and don't see your county listed above, get in touch with us to discuss your project.